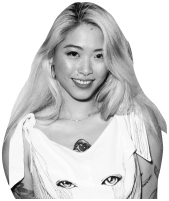 Ann
RECIPIENT OF
Barclay Simpson MFA Award
Ginny Kleker Commitment to Art Award
Ann Li is an interdisciplinary digital media artist. Through self-portrait performance, autoethnography, installation, and stop-motion animation, her work orbits two spaces of mutual delirium: the internet, and her own psychology.
The work questions the ritual of self-sacrifice in an age where everyone's a brand. Via the persona "CC" (@play_w_cc, 2014 – 2021 ) — a fake "influencer"with cannibalistic tendencies, who comes to the artist in a fever dream, only to steal away into the night with her face as she sleeps — Li uses social media performance on Instagramto critique the landscape of influencer culture from its own terrain. Unlike the artist, "CC" is confrontational — immune to the psychological pain of devouring oneself. Calmly, it eats its own flesh in the endless cycle of self-commodification on social media, in sushi "mukbangs" made from decoupage, in the feeling of unraveling and raveling again and again, until it finally games the algorithm.
She grew up Chinese-American on the east coast, where she received her BFA from Pennsylvania State University. She is currently a second-year MFA candidate at California College of the Arts.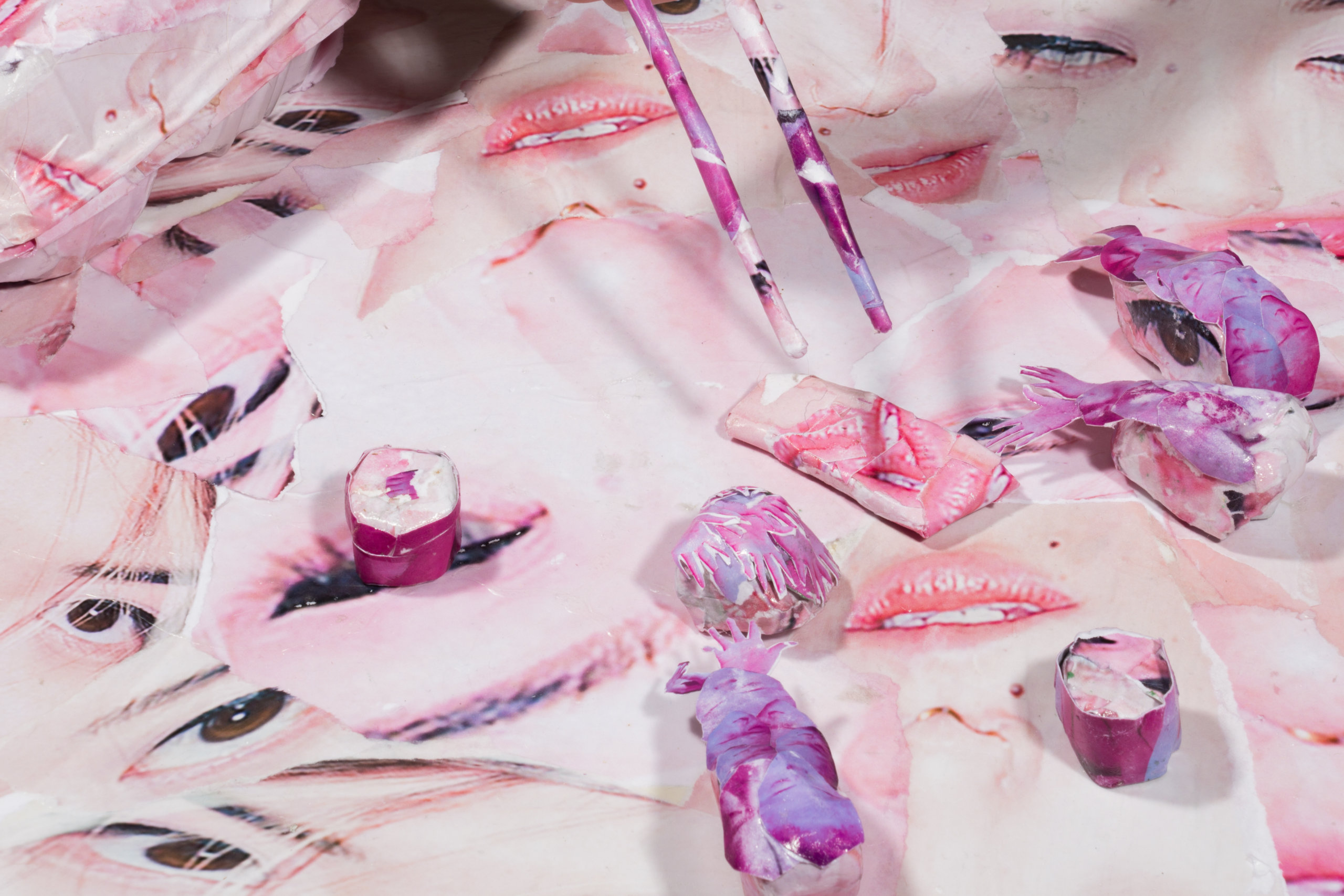 digital printout of face, decoupage on foam to create "sushi", on upcycled drink cans/chopsticks/found table to create table set, stop motion, 2021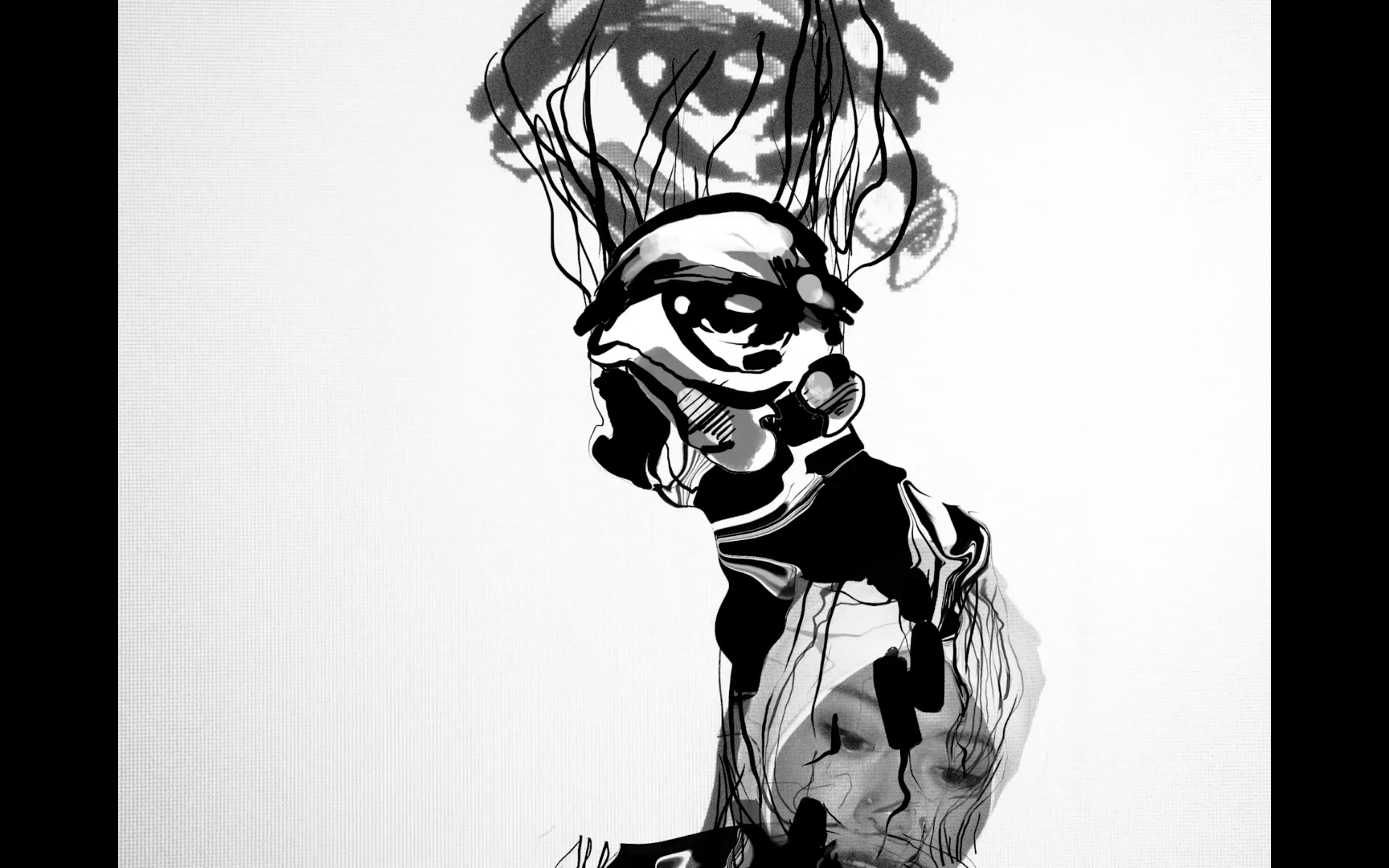 45 s. video, digital stop motion, vocal recordings. Recordings pulled from DSM-5 296.20-296.36//{this time it tastes like grief} (2020 poetic nonfiction), and Neverland (2019 poetic nonfiction)