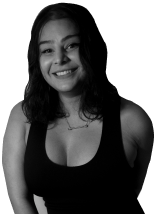 Aliya
RECIPIENT OF
Barclay Simpson MFA Award
CCA All College Honors Award Honorable Mention
Constricted and boiled, skins are submerged into the waters of the earth. Pressed into the crevices of the vice around it, struggling to breathe, porosity is forced. Open. Breath, suspension, & she becomes undone. Her sacred body proposing to a space; ecstasy for the divine. How much time is spent here? The thick air asks the actions to elegiacally move through it with weight, be wary, do not disrupt. Find the flow, …pause… does one belong?
The Yantra blooms from its center; the Bindu begins at the point of origin for the divine. It roots itself into its core. Hyper-reflected to make the celestial ruled in billowing gestures and intersecting geometries. Spaces scored to hold the sacred– reverence for beauty. Flowering allusions to summon the empyrean; negotiations abound.
Aliya Parashar is an Indian interdisciplinary artist raised in Muscat, Oman. She holds a Bachelor's of Fine Art from the School of the Art Institute of Chicago (2019). Her focus began in fibers & material studies and installation; her praxis now veers into a multi-disciplinary research-based approach. Aliya is currently a 2nd year dual-degree MA/MFA candidate at CCA.
Yadi ab Nahin, to Kab? Meree Maut ka Intajaar Hai | यदी अब नहिं, काब को? मेरे मौत की इंतेजार है | If not now, when? Waiting for my death to come | Hand gilded gold mirrors, mourning, urli bowls, marigolds, assorted flowers, grieving, silk organza, silk gauze, memory, natural dye, caution, beeswax, hand spun silk yarn, silk chiffon, fray, and water. Approx 150 Sq Ft
Yadi ab Nahin, to Kab? Meree Maut ka Intajaar Hai | यदी अब नहिं, काब को? मेरे मौत की इंतेजार है | If not now, when? Waiting for my death to come | Hand gilded gold mirrors, mourning, urli bowls, marigolds, assorted flowers, grieving, silk organza, silk gauze, memory, natural dye, caution, beeswax, hand spun silk yarn, silk chiffon, fray, and water. Approx 150 Sq Ftgrieving, silk organza, silk gauze, memory, natural dye, caution, beeswax, hand spun silk yarn, silk chiffon, fray, and water. Approx 150 Sq Ft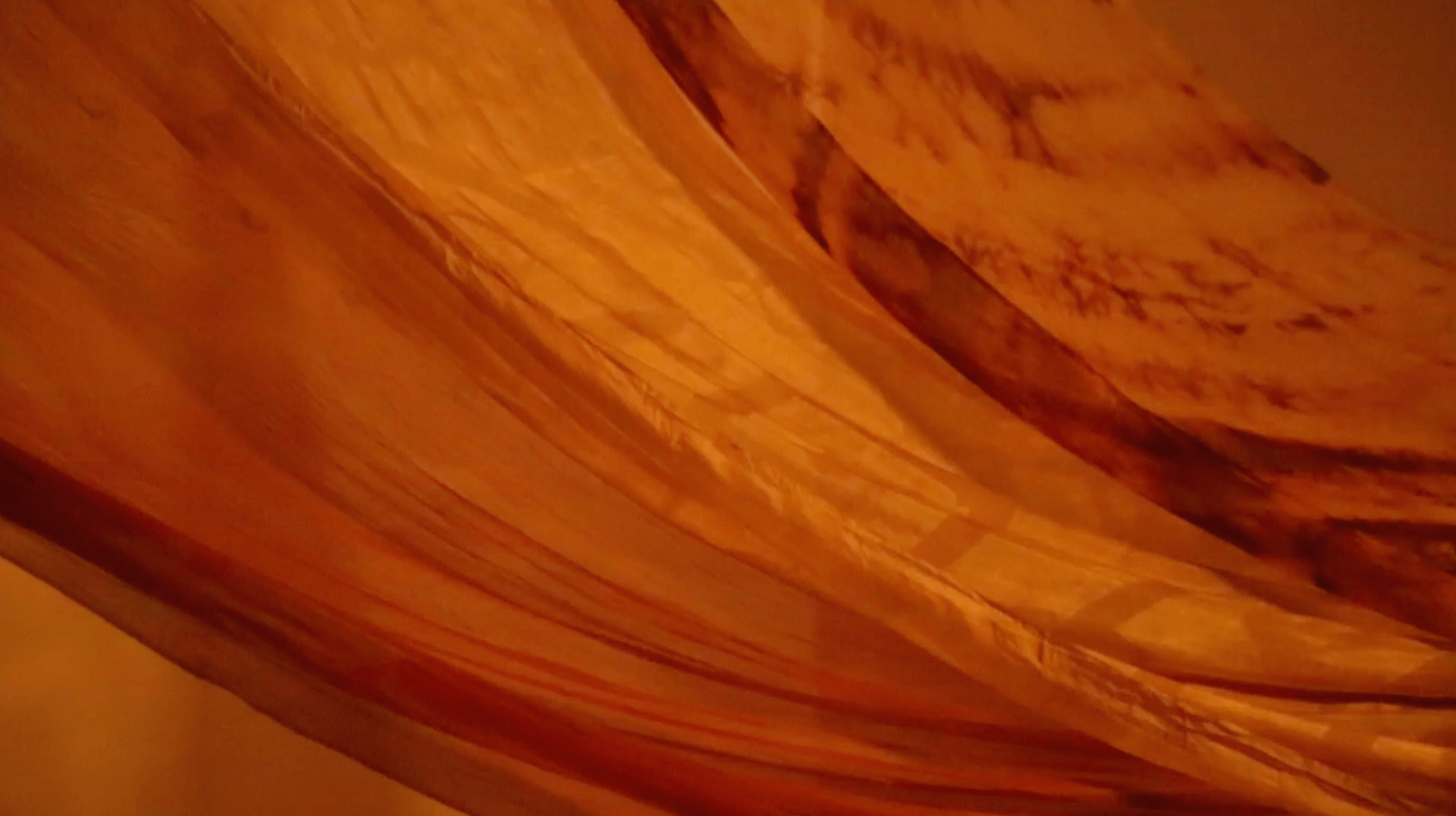 Saans Lene ka Vyaayaam | सास लीने का व्ययाम | Breathing Exercise | Wind, silk yardage, natural pigment (marigolds, safflower, madder, kutch, and kamala), gold gilded mirrors, and light. Approx 130 Sq. Ft